Model Log188 - exterior views
To the plan view (click here). Price list (click here).
There are times when pictures paint a thousand words, just look at this beauty!

Four major bedrooms, two baths and loads of features including a pantry and 700sq ft of decking and balconies.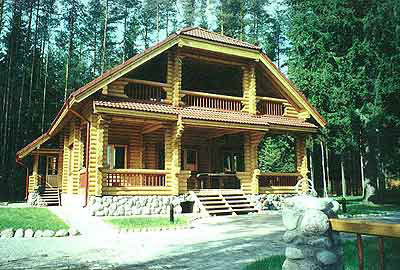 Again built with 200mm logs interlocked and precision milled you will need professional help to erect this baby.

This is a serious log home for the serious life style enhancement. Tuck it away in a wooded plot or show it off to the world. Follow your dream!