Case study, build of a bespoke house in Valencia - to the customer's specifications.
Initial drawings
The client gave us a drawing of what he wanted. The drawings were very basic but they were enough for us to get some ideas together.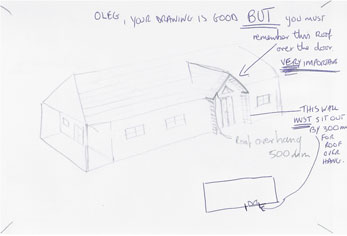 Production of proper drawings
The clients drawing was turned into a sensible plan and an image that we could all agree upon. We then priced the building up.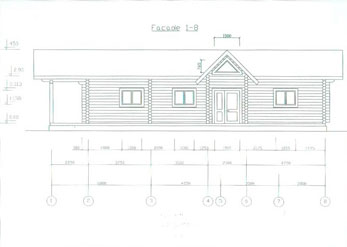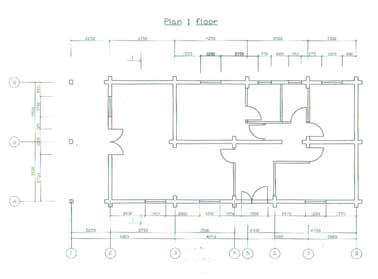 Preparation of the site
With the contracts signed the site was prepared by the client and the logs arrived on site so that building could be started.
The following pictures show the stages of erection:
Day 1 to 2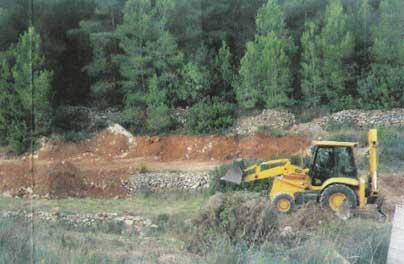 Above and below. The ground is prepared by the client and a suitable foundation laid.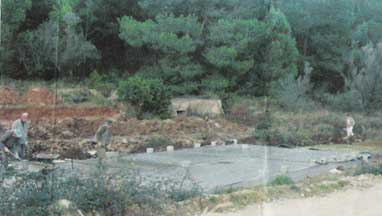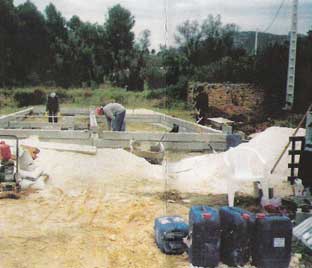 Day 2 to 3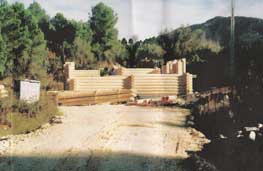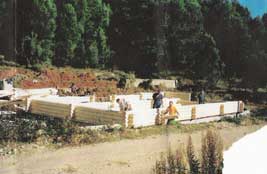 Above and below: Initial construction of the first few layers of logs is carried out.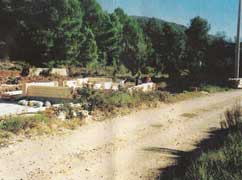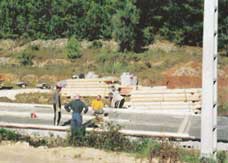 Day 3 to 4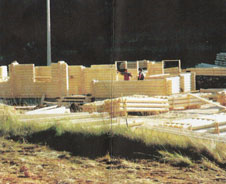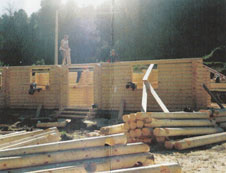 Above and below. Building continues to just above window level.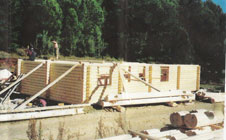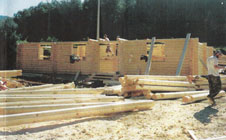 Below: The roof is built. Tar paper goes on the roof, the client has chosen a local half moon ceramic roof tile.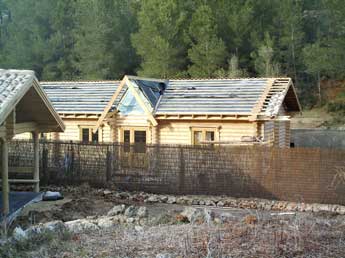 Below: Internal work continues, with treat of timber and lining of ceiling rafters.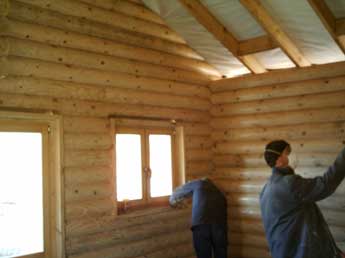 Below: The finished article.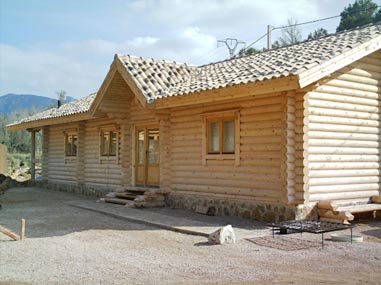 Below: The client has made an extra wood store for his wood burning pot belly stove.