Wood Flooring
There is nothing like the feel of natural wood flooring under your feet. It is warm, luxurious easy to clean and maintain and yes very healthy. Carpet can be the carrier of so many dust mites and other bacteria. Wooded floors make a statement and complement our log homes perfectly. Just take a look at our products and our prices the best in the UK.
We supply ONLY solid hard woods in 18mm planks in a variety of woods to cater for every taste. From very light almost white woods such as Maple to the very dark Teak.
With solid 18mm planks you can have our products sanded down using a professional floor sanding service or by doing the sanding yourself, 4-6 times over its lifetime which should be enough to see our children take over this responsibility!
Our prices take advantage of our smart business practices, no flashy show rooms no glossy brochures, just the best products at the best prices marketed online only and we guarantee the quality, with our money back guarantee.
See our details on :
OAK
MAPLE
IPE LAPACHO
BIRCH


OAK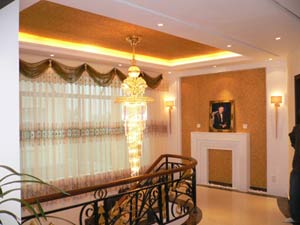 As with all our products we supply only A grade planks, 18mm thick T&G with no knots.
This is the most popular product for solid wood flooring taking almost 60% of the market and you can tell why, an English classic.
With a density of 76g per cubic centimetre, it is hardwearing strong structurally and beautiful to work with. Its grain look and feel make it the perfect choice for flooring and comes in a variety of widths and lengths .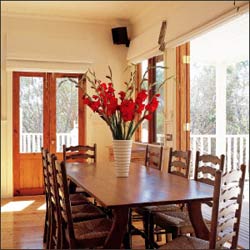 This flooring comes in a satin prefinished board ready to lay but you do have the choice of unfinished boards too.

PRICES START AT ONLY £3.50 PER SQ. FT

MAPLE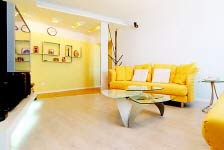 Like the oak we supply knotless planks in 18mm thick T&G. This is a very light shaded wood and is a perfect compliment to a minimalist style of room decor, or a contrast to a bodly stated coloured room.
A dense hardwood of 68g/cub cm,it is a beautiful grain and is fine and smooth to the touch makes a perfect floor in a luxurious bedroom.
Again this product comes in prefinished satin ready to lay and here is the
best bit :
PRICES START at only £2.95 per sq. foot.


IPE LAPACHO

This is a rare and beautiful wood with a fine dark dark grain, very dense material and perfect for hard wearing areas such as hallways, nearly twice as dense as maple or oak, again in 18mm solid boards.
A very trendy product with interior designers at present because of its unusual dark appearance and for its exclusivity, is use sparingly A great product for structure and easily worked we highly recommend it for a mix with other hardwood flooring for that highly designer look
PRICES START AT £5.00 per sq. ft.

BIRCH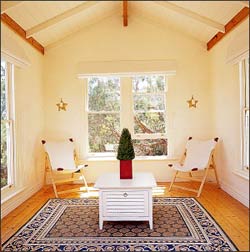 A light coloured wood perfect for all round the house use, not a light as the Maple and 18mm of solid plank with a grade status.
A wood to brighten up the most shaded room a wood to feel luxurious on. A Density of Maple and the economy of a laminated flooring product we see this as the most popular product of 2006 so why not have it now in 2005.
The planks are fine and smooth with comes in satin prefinished boards
ready to lay.
PRICES START FROM ONLY £2.95 per sq. ft.
Delivery will be based on quantity bought.
All prices are exclusive of VAT .
Minimum purchase 100 sq. ft