Model Log95 - exterior view
to the plan views (click here). Price list (click here).
Now we are talking a true hunters lodge with walls of 200mm this will insulate you through the toughest of winters in a forest or as a holiday home on its own or as part of a holiday village. With three beds plus bonus space upstairs this lodge can easily accommodation eight guests, this is a true holiday investment to use for your self or to let out. What a place to build for your second home or retirement. Dreams will be delivered with this stunner.

What can go wrong? the rustic feel, smell and nature of this substantial log home is so easy to maintain and will last a lifetime we guarantee it.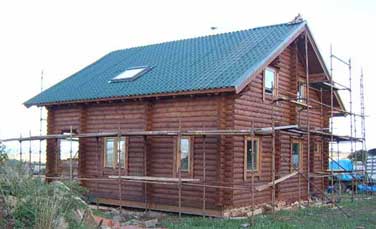 Above and below, a recent model under construction.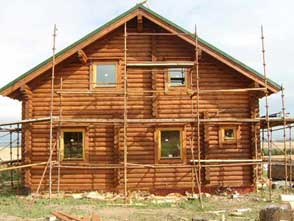 Below: Interior shot, newly built without furnishings.