NB3025
Price list (click here).
Comes with 35mm and single door

Optional extras include:
Double glazed windows
Double doors either solid 3 panel pine or 3rd double glazed
Wall thickness options of 35mm, 44mm,60mm.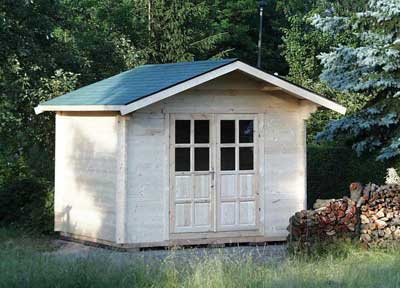 NB Picture shown has double doors (not standard, for illustration purposes only).

Outer dimensions are 3mtrs by 2.4 metres. This is a small but versatile unit so that you have the choice of single door or double doors and choice of windows and any side, wall construction is either 35mm or 44mm. As a perspective the normal garden building that you buy at the local garden centre or larger DIY outlets have wall construction of no more than 22mm. This is a substantial and well-insulated building.

And so easy to put together.