Home Gym suite
Price list (click here).
Standing at nearly 6 meters wide and 5 meters deep this versatile building can be situated at the bottom of your garden looking the whole way back, with two sets of double glazed French doors what a perfect setting as a home Gym or an office space, as it opens out onto a veranda or to decking.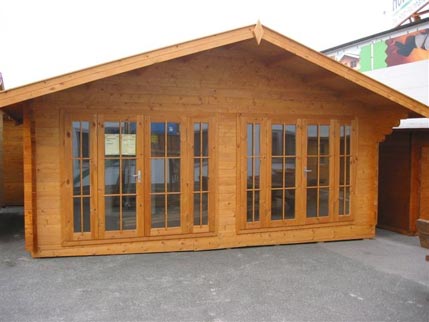 Construction comes in our standard 44mm, 60mm or even 70mm wall and cost effective too.
Just look at all that double glazed panoramic view.